Click here
for Lectures & Workshops
STRATEGOS, through its Media Library, offers the possibility to view Lectures, Workshops and Events and provides direct links to Educational Material; for a complete view of all Courses, Webinars and Technical Workshops, please click here.
STRATEGOS adopts the Business as Usual philosophy during the fight against covid-19 crisis: Per Aspera ad Astra.
Indeed, STRATEGOS adopts full Web Education approach by Webinars, Virtual Labs and other advanced aids.
We use different Platforms including MS Teams, VSEE, Zoom, etc. The Webinars are currently delivered over MS Teams, so in case you need Instructions please click here.
Due to these reasons please check the Courses, Workshops and Webinars Web Site and Media Library
<!font face="Arial" style="color: rgb(0,77,155)">Please click here for seeing the schedule of next Webinars .

<!/font>

By the way, please note this service is under development due to covid-19 crisis and we are working to further develop and extend it.

STRATEGOS on YouTube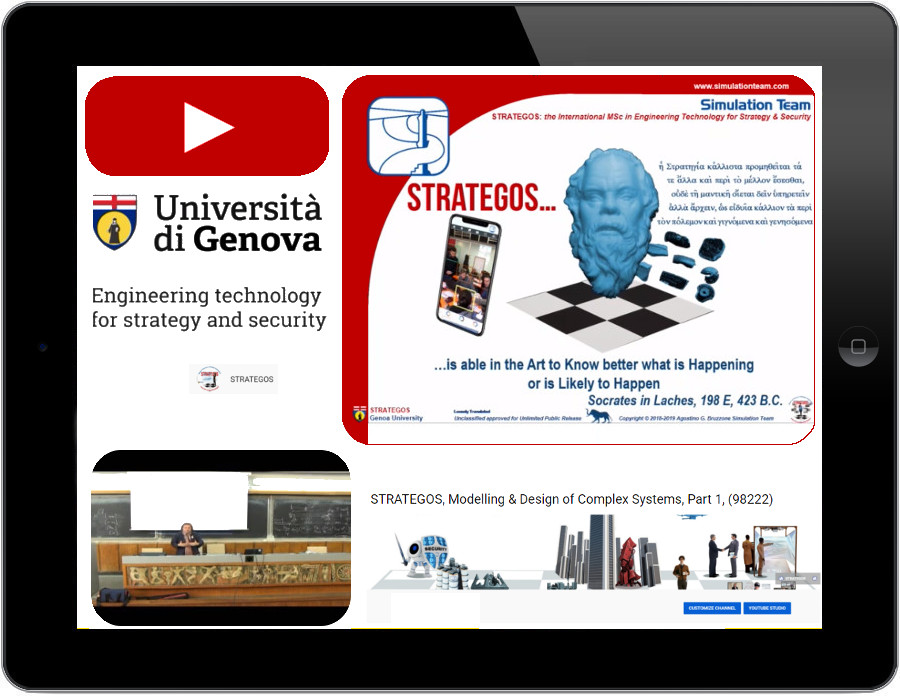 Courses
& Technical Workshops