Strict Standards
: Non-static method JLoader::load() should not be called statically in
/web/htdocs/www.simulationteam.com/home/libraries/loader.php
on line
161
Strict Standards
: Non-static method JLoader::register() should not be called statically in
/web/htdocs/www.simulationteam.com/home/libraries/loader.php
on line
138
Strict Standards
: Non-static method JLoader::import() should not be called statically in
/web/htdocs/www.simulationteam.com/home/libraries/loader.php
on line
186
Strict Standards
: Non-static method JLoader::import() should not be called statically in
/web/htdocs/www.simulationteam.com/home/libraries/loader.php
on line
186
Strict Standards
: Non-static method JLoader::import() should not be called statically in
/web/htdocs/www.simulationteam.com/home/libraries/loader.php
on line
186
Strict Standards
: Non-static method JLoader::register() should not be called statically in
/web/htdocs/www.simulationteam.com/home/libraries/loader.php
on line
71
Strict Standards
: Non-static method JLoader::load() should not be called statically in
/web/htdocs/www.simulationteam.com/home/libraries/loader.php
on line
161
Strict Standards
: Non-static method JLoader::register() should not be called statically in
/web/htdocs/www.simulationteam.com/home/libraries/loader.php
on line
138
Strict Standards
: Declaration of ContentController::display() should be compatible with JController::display($cachable = false) in
/web/htdocs/www.simulationteam.com/home/components/com_content/controller.php
on line
28
Strict Standards
: Non-static method JLoader::import() should not be called statically in
/web/htdocs/www.simulationteam.com/home/libraries/loader.php
on line
186
Strict Standards
: Non-static method JLoader::import() should not be called statically in
/web/htdocs/www.simulationteam.com/home/libraries/loader.php
on line
186
Strict Standards
: Non-static method JLoader::import() should not be called statically in
/web/htdocs/www.simulationteam.com/home/libraries/loader.php
on line
186
Strict Standards
: Non-static method JLoader::register() should not be called statically in
/web/htdocs/www.simulationteam.com/home/libraries/loader.php
on line
71
Strict Standards
: Non-static method JLoader::load() should not be called statically in
/web/htdocs/www.simulationteam.com/home/libraries/loader.php
on line
161
Strict Standards
: Non-static method JLoader::register() should not be called statically in
/web/htdocs/www.simulationteam.com/home/libraries/loader.php
on line
138
Strict Standards
: Non-static method JLoader::import() should not be called statically in
/web/htdocs/www.simulationteam.com/home/libraries/loader.php
on line
186
Strict Standards
: Non-static method JLoader::load() should not be called statically in
/web/htdocs/www.simulationteam.com/home/libraries/loader.php
on line
161
Strict Standards
: Non-static method JLoader::register() should not be called statically in
/web/htdocs/www.simulationteam.com/home/libraries/loader.php
on line
138
Strict Standards
: Non-static method JLoader::load() should not be called statically in
/web/htdocs/www.simulationteam.com/home/libraries/loader.php
on line
161
Strict Standards
: Non-static method JLoader::register() should not be called statically in
/web/htdocs/www.simulationteam.com/home/libraries/loader.php
on line
138
Strict Standards
: Non-static method JLoader::import() should not be called statically in
/web/htdocs/www.simulationteam.com/home/libraries/loader.php
on line
186
Strict Standards
: call_user_func_array() expects parameter 1 to be a valid callback, non-static method JHTMLBehavior::caption() should not be called statically in
/web/htdocs/www.simulationteam.com/home/libraries/joomla/html/html.php
on line
87
Strict Standards
: Non-static method JHTML::script() should not be called statically in
/web/htdocs/www.simulationteam.com/home/libraries/joomla/html/html/behavior.php
on line
63
Strict Standards
: Non-static method JHTML::_() should not be called statically in
/web/htdocs/www.simulationteam.com/home/libraries/joomla/html/html.php
on line
168
Strict Standards
: call_user_func_array() expects parameter 1 to be a valid callback, non-static method JHTMLBehavior::mootools() should not be called statically in
/web/htdocs/www.simulationteam.com/home/libraries/joomla/html/html.php
on line
87
Strict Standards
: Non-static method JFactory::getConfig() should not be called statically in
/web/htdocs/www.simulationteam.com/home/libraries/joomla/html/html/behavior.php
on line
46
Strict Standards
: Non-static method JHTML::script() should not be called statically in
/web/htdocs/www.simulationteam.com/home/libraries/joomla/html/html/behavior.php
on line
56
Strict Standards
: Non-static method JURI::root() should not be called statically in
/web/htdocs/www.simulationteam.com/home/libraries/joomla/html/html.php
on line
172
Strict Standards
: Non-static method JFactory::getDocument() should not be called statically in
/web/htdocs/www.simulationteam.com/home/libraries/joomla/html/html.php
on line
175
Strict Standards
: Non-static method JURI::root() should not be called statically in
/web/htdocs/www.simulationteam.com/home/libraries/joomla/html/html.php
on line
172
Strict Standards
: Non-static method JFactory::getDocument() should not be called statically in
/web/htdocs/www.simulationteam.com/home/libraries/joomla/html/html.php
on line
175
Strict Standards
: Non-static method JLoader::import() should not be called statically in
/web/htdocs/www.simulationteam.com/home/libraries/loader.php
on line
186
Strict Standards
: Non-static method JLoader::load() should not be called statically in
/web/htdocs/www.simulationteam.com/home/libraries/loader.php
on line
161
Strict Standards
: Non-static method JLoader::register() should not be called statically in
/web/htdocs/www.simulationteam.com/home/libraries/loader.php
on line
138
Strict Standards
: Non-static method JLoader::import() should not be called statically in
/web/htdocs/www.simulationteam.com/home/libraries/loader.php
on line
186
Strict Standards
: Non-static method JLoader::import() should not be called statically in
/web/htdocs/www.simulationteam.com/home/libraries/loader.php
on line
186
Strict Standards
: Non-static method JLoader::register() should not be called statically in
/web/htdocs/www.simulationteam.com/home/libraries/loader.php
on line
71
Strict Standards
: Non-static method JLoader::load() should not be called statically in
/web/htdocs/www.simulationteam.com/home/libraries/loader.php
on line
161
Strict Standards
: Non-static method JLoader::register() should not be called statically in
/web/htdocs/www.simulationteam.com/home/libraries/loader.php
on line
138
Strict Standards
: Non-static method JLoader::load() should not be called statically in
/web/htdocs/www.simulationteam.com/home/libraries/loader.php
on line
161
Strict Standards
: Non-static method JLoader::register() should not be called statically in
/web/htdocs/www.simulationteam.com/home/libraries/loader.php
on line
138
Strict Standards
: Non-static method JLoader::import() should not be called statically in
/web/htdocs/www.simulationteam.com/home/libraries/loader.php
on line
186
Strict Standards
: Non-static method JLoader::import() should not be called statically in
/web/htdocs/www.simulationteam.com/home/libraries/loader.php
on line
186
Strict Standards
: Non-static method JLoader::import() should not be called statically in
/web/htdocs/www.simulationteam.com/home/libraries/loader.php
on line
186
Strict Standards
: Non-static method JLoader::import() should not be called statically in
/web/htdocs/www.simulationteam.com/home/libraries/loader.php
on line
186
Strict Standards
: Non-static method JLoader::import() should not be called statically in
/web/htdocs/www.simulationteam.com/home/libraries/loader.php
on line
186
Strict Standards
: Non-static method JLoader::load() should not be called statically in
/web/htdocs/www.simulationteam.com/home/libraries/loader.php
on line
161
Strict Standards
: Non-static method JLoader::register() should not be called statically in
/web/htdocs/www.simulationteam.com/home/libraries/loader.php
on line
138
Strict Standards
: Declaration of JCacheView::get() should be compatible with JCache::get($id, $group = NULL) in
/web/htdocs/www.simulationteam.com/home/libraries/joomla/cache/handler/view.php
on line
150
Strict Standards
: Non-static method JLoader::import() should not be called statically in
/web/htdocs/www.simulationteam.com/home/libraries/loader.php
on line
186
Strict Standards
: Non-static method JLoader::import() should not be called statically in
/web/htdocs/www.simulationteam.com/home/libraries/loader.php
on line
186
Strict Standards
: Non-static method JLoader::import() should not be called statically in
/web/htdocs/www.simulationteam.com/home/libraries/loader.php
on line
186
Strict Standards
: Non-static method JLoader::register() should not be called statically in
/web/htdocs/www.simulationteam.com/home/libraries/loader.php
on line
71
Strict Standards
: Non-static method JLoader::load() should not be called statically in
/web/htdocs/www.simulationteam.com/home/libraries/loader.php
on line
161
Strict Standards
: Non-static method JLoader::register() should not be called statically in
/web/htdocs/www.simulationteam.com/home/libraries/loader.php
on line
138
Strict Standards
: Non-static method JLoader::import() should not be called statically in
/web/htdocs/www.simulationteam.com/home/libraries/loader.php
on line
186
Strict Standards
: Non-static method JLoader::import() should not be called statically in
/web/htdocs/www.simulationteam.com/home/libraries/loader.php
on line
186
Strict Standards
: Non-static method JLoader::import() should not be called statically in
/web/htdocs/www.simulationteam.com/home/libraries/loader.php
on line
186
Strict Standards
: Non-static method JLoader::import() should not be called statically in
/web/htdocs/www.simulationteam.com/home/libraries/loader.php
on line
186
Strict Standards
: Non-static method JLoader::register() should not be called statically in
/web/htdocs/www.simulationteam.com/home/libraries/loader.php
on line
71
Strict Standards
: Non-static method JLoader::load() should not be called statically in
/web/htdocs/www.simulationteam.com/home/libraries/loader.php
on line
161
Strict Standards
: Non-static method JLoader::register() should not be called statically in
/web/htdocs/www.simulationteam.com/home/libraries/loader.php
on line
138
Strict Standards
: Non-static method JLoader::import() should not be called statically in
/web/htdocs/www.simulationteam.com/home/libraries/loader.php
on line
186
Strict Standards
: Non-static method JLoader::load() should not be called statically in
/web/htdocs/www.simulationteam.com/home/libraries/loader.php
on line
161
Strict Standards
: Non-static method JLoader::register() should not be called statically in
/web/htdocs/www.simulationteam.com/home/libraries/loader.php
on line
138
Strict Standards
: Non-static method JLoader::import() should not be called statically in
/web/htdocs/www.simulationteam.com/home/libraries/loader.php
on line
186
Strict Standards
: Non-static method JLoader::import() should not be called statically in
/web/htdocs/www.simulationteam.com/home/libraries/loader.php
on line
186
Strict Standards
: Non-static method JLoader::import() should not be called statically in
/web/htdocs/www.simulationteam.com/home/libraries/loader.php
on line
186
Strict Standards
: Non-static method JLoader::import() should not be called statically in
/web/htdocs/www.simulationteam.com/home/libraries/loader.php
on line
186
Strict Standards
: Non-static method JLoader::import() should not be called statically in
/web/htdocs/www.simulationteam.com/home/libraries/loader.php
on line
186
Strict Standards
: Non-static method JSite::getMenu() should not be called statically in
/web/htdocs/www.simulationteam.com/home/components/com_content/router.php
on line
19
Strict Standards
: Non-static method JApplication::getMenu() should not be called statically in
/web/htdocs/www.simulationteam.com/home/includes/application.php
on line
345
Strict Standards
: Non-static method JLoader::import() should not be called statically in
/web/htdocs/www.simulationteam.com/home/libraries/loader.php
on line
186
Strict Standards
: Non-static method JMenu::getInstance() should not be called statically in
/web/htdocs/www.simulationteam.com/home/libraries/joomla/application/application.php
on line
712
Strict Standards
: Non-static method JError::isError() should not be called statically in
/web/htdocs/www.simulationteam.com/home/libraries/joomla/application/application.php
on line
713
Strict Standards
: Non-static method JLoader::import() should not be called statically in
/web/htdocs/www.simulationteam.com/home/libraries/loader.php
on line
186
Strict Standards
: Non-static method JLoader::load() should not be called statically in
/web/htdocs/www.simulationteam.com/home/libraries/loader.php
on line
161
Strict Standards
: Non-static method JLoader::register() should not be called statically in
/web/htdocs/www.simulationteam.com/home/libraries/loader.php
on line
138
Strict Standards
: Non-static method JLoader::import() should not be called statically in
/web/htdocs/www.simulationteam.com/home/libraries/loader.php
on line
186
Strict Standards
: Non-static method JLoader::load() should not be called statically in
/web/htdocs/www.simulationteam.com/home/libraries/loader.php
on line
161
Strict Standards
: Non-static method JLoader::register() should not be called statically in
/web/htdocs/www.simulationteam.com/home/libraries/loader.php
on line
138
Strict Standards
: Non-static method JLoader::import() should not be called statically in
/web/htdocs/www.simulationteam.com/home/libraries/loader.php
on line
186
Strict Standards
: Non-static method JLoader::load() should not be called statically in
/web/htdocs/www.simulationteam.com/home/libraries/loader.php
on line
161
Strict Standards
: Non-static method JLoader::register() should not be called statically in
/web/htdocs/www.simulationteam.com/home/libraries/loader.php
on line
138
Strict Standards
: Non-static method JLoader::import() should not be called statically in
/web/htdocs/www.simulationteam.com/home/libraries/loader.php
on line
186
Strict Standards
: Non-static method JLoader::load() should not be called statically in
/web/htdocs/www.simulationteam.com/home/libraries/loader.php
on line
161
Strict Standards
: Non-static method JLoader::register() should not be called statically in
/web/htdocs/www.simulationteam.com/home/libraries/loader.php
on line
138
Strict Standards
: Non-static method JLoader::import() should not be called statically in
/web/htdocs/www.simulationteam.com/home/libraries/loader.php
on line
186
Strict Standards
: Non-static method JLoader::load() should not be called statically in
/web/htdocs/www.simulationteam.com/home/libraries/loader.php
on line
161
Strict Standards
: Non-static method JLoader::register() should not be called statically in
/web/htdocs/www.simulationteam.com/home/libraries/loader.php
on line
138
Strict Standards
: Non-static method JLoader::import() should not be called statically in
/web/htdocs/www.simulationteam.com/home/libraries/loader.php
on line
186
Strict Standards
: Non-static method JLoader::load() should not be called statically in
/web/htdocs/www.simulationteam.com/home/libraries/loader.php
on line
161
Strict Standards
: Non-static method JLoader::register() should not be called statically in
/web/htdocs/www.simulationteam.com/home/libraries/loader.php
on line
138
Strict Standards
: Non-static method JLoader::load() should not be called statically in
/web/htdocs/www.simulationteam.com/home/libraries/loader.php
on line
161
Strict Standards
: Non-static method JLoader::register() should not be called statically in
/web/htdocs/www.simulationteam.com/home/libraries/loader.php
on line
138
Strict Standards
: Non-static method JString::strpos() should not be called statically in
/web/htdocs/www.simulationteam.com/home/plugins/content/emailcloak.php
on line
67
Strict Standards
: Non-static method JString::strpos() should not be called statically in
/web/htdocs/www.simulationteam.com/home/plugins/content/emailcloak.php
on line
73
Strict Standards
: Non-static method JPluginHelper::getPlugin() should not be called statically in
/web/htdocs/www.simulationteam.com/home/plugins/content/emailcloak.php
on line
77
Strict Standards
: Non-static method JPluginHelper::_load() should not be called statically in
/web/htdocs/www.simulationteam.com/home/libraries/joomla/plugin/helper.php
on line
41
Strict Standards
: Non-static method JHTML::_() should not be called statically in
/web/htdocs/www.simulationteam.com/home/plugins/content/emailcloak.php
on line
100
Strict Standards
: Non-static method JLoader::load() should not be called statically in
/web/htdocs/www.simulationteam.com/home/libraries/loader.php
on line
161
Strict Standards
: Non-static method JLoader::register() should not be called statically in
/web/htdocs/www.simulationteam.com/home/libraries/loader.php
on line
138
Strict Standards
: Non-static method JLoader::import() should not be called statically in
/web/htdocs/www.simulationteam.com/home/libraries/loader.php
on line
186
Strict Standards
: Non-static method JHTML::addIncludePath() should not be called statically in
/web/htdocs/www.simulationteam.com/home/libraries/joomla/html/html.php
on line
66
Strict Standards
: Non-static method JPath::find() should not be called statically in
/web/htdocs/www.simulationteam.com/home/libraries/joomla/html/html.php
on line
66
Strict Standards
: call_user_func_array() expects parameter 1 to be a valid callback, non-static method JHTMLEmail::cloak() should not be called statically in
/web/htdocs/www.simulationteam.com/home/libraries/joomla/html/html.php
on line
87
Strict Standards
: Non-static method JHTMLEmail::_convertEncoding() should not be called statically in
/web/htdocs/www.simulationteam.com/home/libraries/joomla/html/html/email.php
on line
33
Strict Standards
: Non-static method JHTMLEmail::_convertEncoding() should not be called statically in
/web/htdocs/www.simulationteam.com/home/libraries/joomla/html/html/email.php
on line
52
Strict Standards
: Non-static method JText::_() should not be called statically in
/web/htdocs/www.simulationteam.com/home/libraries/joomla/html/html/email.php
on line
80
Strict Standards
: Non-static method JFactory::getLanguage() should not be called statically in
/web/htdocs/www.simulationteam.com/home/libraries/joomla/methods.php
on line
120
Strict Standards
: Non-static method JFactory::getDBO() should not be called statically in
/web/htdocs/www.simulationteam.com/home/plugins/content/loadmodule.php
on line
24
Strict Standards
: Non-static method JString::strpos() should not be called statically in
/web/htdocs/www.simulationteam.com/home/plugins/content/loadmodule.php
on line
26
Strict Standards
: Non-static method JPluginHelper::getPlugin() should not be called statically in
/web/htdocs/www.simulationteam.com/home/plugins/content/pagebreak.php
on line
39
Strict Standards
: Non-static method JPluginHelper::_load() should not be called statically in
/web/htdocs/www.simulationteam.com/home/libraries/joomla/plugin/helper.php
on line
41
Strict Standards
: Non-static method JRequest::getBool() should not be called statically in
/web/htdocs/www.simulationteam.com/home/plugins/content/pagebreak.php
on line
42
Strict Standards
: Non-static method JRequest::getVar() should not be called statically in
/web/htdocs/www.simulationteam.com/home/libraries/joomla/environment/request.php
on line
217
Strict Standards
: Non-static method JRequest::_cleanVar() should not be called statically in
/web/htdocs/www.simulationteam.com/home/libraries/joomla/environment/request.php
on line
151
Strict Standards
: Non-static method JFilterInput::getInstance() should not be called statically in
/web/htdocs/www.simulationteam.com/home/libraries/joomla/environment/request.php
on line
577
Strict Standards
: Non-static method JRequest::getBool() should not be called statically in
/web/htdocs/www.simulationteam.com/home/plugins/content/pagebreak.php
on line
43
Strict Standards
: Non-static method JRequest::getVar() should not be called statically in
/web/htdocs/www.simulationteam.com/home/libraries/joomla/environment/request.php
on line
217
Strict Standards
: Non-static method JRequest::_cleanVar() should not be called statically in
/web/htdocs/www.simulationteam.com/home/libraries/joomla/environment/request.php
on line
151
Strict Standards
: Non-static method JFilterInput::getInstance() should not be called statically in
/web/htdocs/www.simulationteam.com/home/libraries/joomla/environment/request.php
on line
577
Strict Standards
: Non-static method JPlugin::loadLanguage() should not be called statically in
/web/htdocs/www.simulationteam.com/home/plugins/content/pagebreak.php
on line
45
Strict Standards
: Non-static method JFactory::getLanguage() should not be called statically in
/web/htdocs/www.simulationteam.com/home/libraries/joomla/plugin/plugin.php
on line
113
Strict Standards
: Non-static method JLoader::import() should not be called statically in
/web/htdocs/www.simulationteam.com/home/libraries/loader.php
on line
186
Strict Standards
: Non-static method JRequest::getCmd() should not be called statically in
/web/htdocs/www.simulationteam.com/home/plugins/content/pagenavigation.php
on line
21
Strict Standards
: Non-static method JRequest::getVar() should not be called statically in
/web/htdocs/www.simulationteam.com/home/libraries/joomla/environment/request.php
on line
255
Strict Standards
: Non-static method JRequest::_cleanVar() should not be called statically in
/web/htdocs/www.simulationteam.com/home/libraries/joomla/environment/request.php
on line
134
Strict Standards
: Non-static method JFilterInput::getInstance() should not be called statically in
/web/htdocs/www.simulationteam.com/home/libraries/joomla/environment/request.php
on line
577
Strict Standards
: Non-static method JPluginHelper::getPlugin() should not be called statically in
/web/htdocs/www.simulationteam.com/home/plugins/content/pagenavigation.php
on line
24
Strict Standards
: Non-static method JPluginHelper::_load() should not be called statically in
/web/htdocs/www.simulationteam.com/home/libraries/joomla/plugin/helper.php
on line
41
Strict Standards
: Non-static method JFactory::getURI() should not be called statically in
/web/htdocs/www.simulationteam.com/home/plugins/content/vote.php
on line
21
Strict Standards
: Non-static method JLoader::import() should not be called statically in
/web/htdocs/www.simulationteam.com/home/libraries/loader.php
on line
186
Strict Standards
: Non-static method JURI::getInstance() should not be called statically in
/web/htdocs/www.simulationteam.com/home/libraries/joomla/factory.php
on line
402
Strict Standards
: Non-static method JLoader::import() should not be called statically in
/web/htdocs/www.simulationteam.com/home/libraries/loader.php
on line
186
Alberto Tremori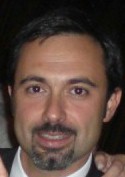 Alberto Tremori is an Electronic Engineer, he took the degree from 
Genoa University
; he acquired experience on the development of Simulators to support process re-engineering, logistics, transportation systems and warehouse automation.

In 1997 he was involved in joint Simulation Researches Projects among National Simulation Center, Istitute for Simulation and Training and Kennedy Space Center and McLeod Institute of Simulation Science.
During 1997/98 he worked as freelance consulting in Quality Management applied to Port Services, obtaining the first ISO9000 certificate for Mooring Nautical Service in Europe and completing the certification process of all 67 Italian Commercial Ports.
Along the years he participated to several International Conferences as speakers in Europe, Asia and North America.
During nineties, he attended to an international experience working in NASA at Kennedy Space Center and National Center for Simulation Orlando as project manager for developing new M&S international cooperations.

In 2007 he served as Exhbition Chair for EuroSIW2007 in Santa Margherita Ligure, Italy; the same year he participated to the team demonstating DIP/DIPTEM/MISS/NASA joint researches in NASA Booth at I/ITSEC, November, Orlando.
Alberto accumulated experiences along the years working in major companies, for he operated in IBM as project Manager for the AS/400 system business area and in Xerox as Commercial Manager of Large Systems for Public Agencies. He was commercial manager in IDC and he worked also in several IT Companies, Logistics and Consulting Firms (think3, Solid Works, DIP Consortium, CFLI) as Business Development Responsible. 
He served as President of MAST and Currently and he is and of Liophant Simulation.
He is Technology Transfer Responsible of the Simulation Team of DIPTEM Genoa University 

---
Major interests are History and Economics, Shindo and various sports, Making Money, Having Fun and smoking Toscano Cigars.
---
Address:
Simulation Team
This e-mail address is being protected from spambots. You need JavaScript enabled to view it
Strict Standards
: Non-static method JLoader::import() should not be called statically in
/web/htdocs/www.simulationteam.com/home/libraries/loader.php
on line
186