People and Contacts
Simulation Team Contacts
Tel: +39 019 219 45 251 / Fax: +39 019 230 22 89
This e-mail address is being protected from spambots. You need JavaScript enabled to view it This e-mail address is being protected from spambots. You need JavaScript enabled to view it URL www.simulationteam.com
Simulation Team People
The Simulation Team benefits from its structure, being able to support projects and initiative anywhere worldwide by direct involvement of high qualified representative based on local reference member and with the strong combined skills provided by the whole network.
Agostino Bruzzone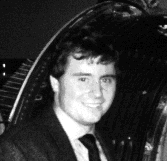 Agostino G. Bruzzone began his engineering studies at the Italian Naval Academy with the Faculty of Pisa in 1984. After successfully completing this phase, he transferred to the University of Genoa where he earned his doctorship in Mechanical Engineering.
Since 1991, he has taught "Theories and Techniques of Automatic Control" and in 1992 he has become a member of the industrial simulation work group at the ITIM University of Genoa.
Currently he is Full Professor in DIPTEM.
He has utilized extensively simulation techniques in harbor terminals, maritime trading and sailboat racing sectors.
He worked on research projects involving innovative modeling, AI techniques and DOE (design of Experiments); particular attention was focused on the application of Neural Networks and Fuzzy Logic to industrial plant problems using Simulation and Chaos Theory.
He has been actively involved in the scientific community from several years and served as Director of the McLeod Institute of Simulation Science (MISS), Associate Vice-President and Member of the Board of the SCS (Society for Modelling & Simulation international), President of the Liophant Simulation, VicePresident of MIMOS (Movimento Italiano di Simulazione) and Italian Point of Contact for the ISAG (International Simulation Advisory Grouyp) and Sim-Serv.
He acquired extensive experience as a member of International Technical and Organization Committees (i.e. AI Application of IASTED, AI Conference, ESS, ESM) and as a general coordinator of scientific projects (i.e. General Chair of "Simulation In Industry Conference", "Summer Computer Simulation Conference", "International Mediterranean Modelling Multiconference" and "Web Based Simulation Conference", Program Chair of the "Workshop in Harbor and Logistics Modeling" , Guest Editor for "Special Issue of Harbor and Maritime Simulation" in Simulation , Program Chair of "Engineering Application" in WCSS and Track Chair for Manufacturing in SCSC ).
Marina Massei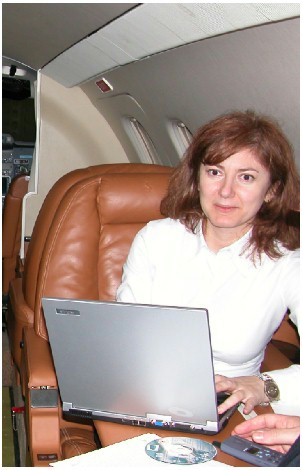 Marina Massei completed her thesis in Genoa University, Humanistic Area on File Structures & Data Warehousing.
She had attended Postgraduate Courses in Project Management, Modelling & Simulation, Operational Management, Total Quality Management, Logistics.
She operates with the team of Prof. Mosca and Prof. Bruzzone, DIPTEM University of Genoa as project controller.
She participated in the organization of SIREN Courses, HMS2002/2003/2004 and IEPAL Meetings. 
She is involved in the organization of International Scientific Events (i.e. Summer Computer Simulation Conference 2003-Montreal, 2004-San Jose', 2005-Philadelphia) and in the coordination of Technical Council specialized in Advanced Techniques (i.e. SIMPLEST); she is member of the International Program Committee of major M&S Conferences. 
She served as Chair for Applications in Management, Planning & Forecasting Workshop in 2004, 2005, 2006 SummerSim in San Jose', Philadelphia and Calgary.
She is Associate Director of the MISS Center located in Perugia University. 
She teaches special seminar on Problem Solving, Project Management, Data Analysis and Team Working for undergraduates and postgraduates in DIPTEM Organized Courses.
Alberto Tremori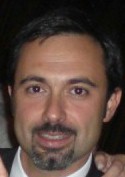 Alberto Tremori is an Electronic Engineer, he took the degree from 
Genoa University
; he acquired experience on the development of Simulators to support process re-engineering, logistics, transportation systems and warehouse automation.

In 1997 he was involved in joint Simulation Researches Projects among National Simulation Center, Istitute for Simulation and Training and Kennedy Space Center and McLeod Institute of Simulation Science.
During 1997/98 he worked as freelance consulting in Quality Management applied to Port Services, obtaining the first ISO9000 certificate for Mooring Nautical Service in Europe and completing the certification process of all 67 Italian Commercial Ports.
Along the years he participated to several International Conferences as speakers in Europe, Asia and North America.
During nineties, he attended to an international experience working in NASA at Kennedy Space Center and National Center for Simulation Orlando as project manager for developing new M&S international cooperations.
Gianfranco Fancello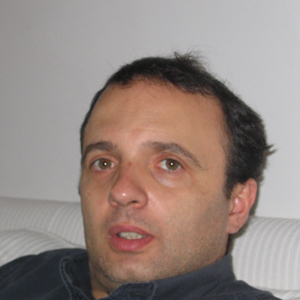 Gianfranco Fancello completed his degree in Civil Engineering Modelling Retail Process and Infrastructures. He specialized in Logistics and Transportation and he works in University of Cagliari teaching several courses. He served as Director of the C.C.S.Tra. and member of CIREM, currently he is Director of CentralLabs.
Fabiola Nucifora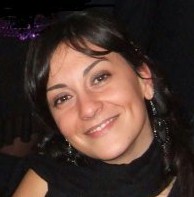 Sh

e works in CCSTra an she is an active member of the Simulation Team
Claus Kaldeich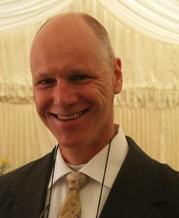 Claus Kaldeich is Professor & Academic Director at the Rector's Office at Polytechnic of Namibia.
Currently he is Research Director and Chief Project Manager at Namibian-German Centre for Logistics (NGCL)
He had is education ad Universität Karlsruhe (TH); his experitise include among the others:
- ICT-Logistics Systems: Supply Chain Management, Material Management, Customer Relationship Management, ... .
- Business Process Modelling/Management (with ARIS and UML).
- Consultancy and Implementation of SAP-All In One and others.
- ICT-Project Management, Logistics Management Consultancy.
- Database & Data Warehouse Modeling and Implementation.
- Decision Support System Modeling for Management and Logistics.
- SADC (Logistics) Projects.

Claus Kaldeich's Specialties are:
- International Logistics & ICT Projects.
- ICT and Logisics Applied Research & Development.
- Enterprise Resource Planning Development (Modules & Add-On's) and Implementation.
- Database Systems, Data Warehouse, Business Intelligence & Decision Support Systems for Logistics.
- Mathematical Forecasting Models for Logistics.
Galina Merkuryeva

She is Professor in M&S Department in Riga TU and an active member of the Simulation Team.
Professional interests and experiences includes
- discrete-event simulation
- applications, simulation metamodeling methodology and applications, decision support tools development, and simulation based training
- experience in numerous interdisciplinary research and educational projects
- experience in international co-operation.
Since 2002 she is Professor at the Department of Modelling and Simulation, Riga Technical University. In 2003 she took the Doctor degree of Technical Sciences (Dr.tech.sc.) at the Institute of Control Sciences of Russian Academy of Sciences (equivalent to Dr.habil.). From 1999-2002 she was Associate Professor at Riga Technical University.
Priscilla Elfrey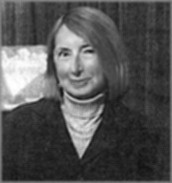 Sh

e is a Project Manager in NASA at Kennedy Space Center and an active member of the Simulation Team
Claudia Frydman

 Claudia Frydman is Director of COSI in LSIS Marseille and Full Professor in University of Aix Marseille III. She is an expert in DEVS and Petri Nets; she was a Leading Scientist in European Deference Agency Simulation Project for development of new generation CGF for Human Behavior Modelling
Salvatore Capasso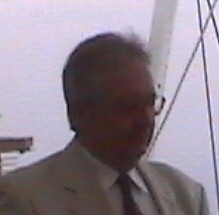 He is Responsible of Log.In.Form after having established the Consortium for Training in Integrated Logistics (
Consorzio Formazione Logistica Integrata
) where he was Director for over 10 years.
He had experiences working in Information Technology as analyst in Data Base design, working in 
General Electric
(GEIS) and 
Honeywell
. 
He worked as "Lecturer Guide" for affiliates at multinational level in a multilingual environment group involving English, French, Italian and North American educators. He attended to management education programs receiving in 1973 the MGT ONE (Formal first level of education for managers) and in 1975 MGT TWO (the second level managers) participating to special courses in Quality (Orlando, Minneapolis) and 3rd Level Director Program in London.
In 1976 he taken the responsibility for the project "DATA COMMUNICATION training" at Italian national level. In the 1982 he was appointed as Responsible for all the national internal education programms in 
Bull
information systems (employee division) and organisational reviewer for the following roles: sales and system support, design engineers, maintenance engineers and manufacturing specialists. In 1988 he was appointed has Director for SW development in the transportation segment in a company participated by Bull. For this role the problem areas considered were: freight forwarders, custom declaratory, national and international couriers, express couriers, road transports.
Emilio Jimenez
Emilio Jimenez Macias Professor in the University of La Rioja (Email: This e-mail address is being protected from spambots. You need JavaScript enabled to view it )
Simonluca Poggi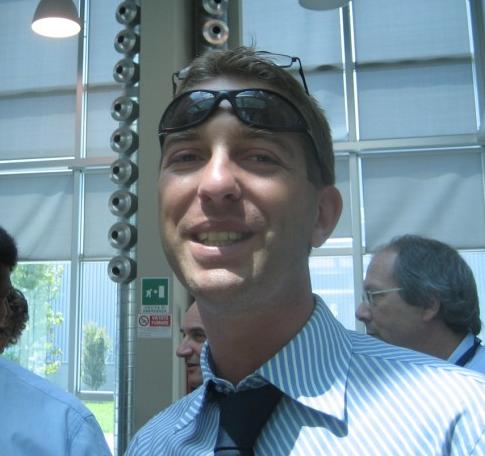 During June 2004 he participated to thre International Cultural and Academic Meeting of Engineering Students in Istanbul achieving 2nd Place with his Project on "Company Model Analyze Dynamic Reengineering of Joint Activity" in the International Competition with representatives of different Universities; while during 2005 and 2006 he participated as Team Advisor to ICAMES Conference with Student Teams.
He achieved the Management Engineering degree with a thesis on "Model for Life Cycle Analysis of A New Aircraft Carrier" from Genoa University
During 2006 he was involved in Customer Satisfaction analysis for Retail Business Sector.
He worked as consultant on different initiatives on ERP Solution for Retail; Inventory Management, Logistics and Project Management for

DIPTEM

.
He participated to several International conferences in Europe (i.e. HMS, I3M, EMSS, MAS etc.) Currently he is working in Simulation Team of

DIPTEM

with special attention to Logistics Applications.
Yury Merkuriev

Born in 1954 (April, 30) in Riga, Latvia. In 1976 graduated from Riga Technical University as an engineer in "Automation and Remote Control". Doctor of Engineering (Dr.sc.ing.) in Identification of Control Objects (1982, from Riga Technical University, "Minimax estimation of control objects model parameters under interval uncertainty of initial information"), Habilitated Doctor of Engineering (Dr.habil.sc.ing.) in Systems Simulation (1997, from Riga Technical University, "Methods for discrete-event systems simulation under limited resources").
With Riga Technical University from 1976: at the Department of Automatic Control Systems (until 1993; as a research assistant, doctoral student, teaching assistant, lecturer, associate professor, acting head of the department), and at the Department of Modelling and Simulation (since 1993; as an associate professor, full professor, head of the department).
In 1987/88 spent a sabbatical year in Finland at Abo Akademi (the Swedish University of Turku) and the Helsinki University of Technology.
Francesco Longo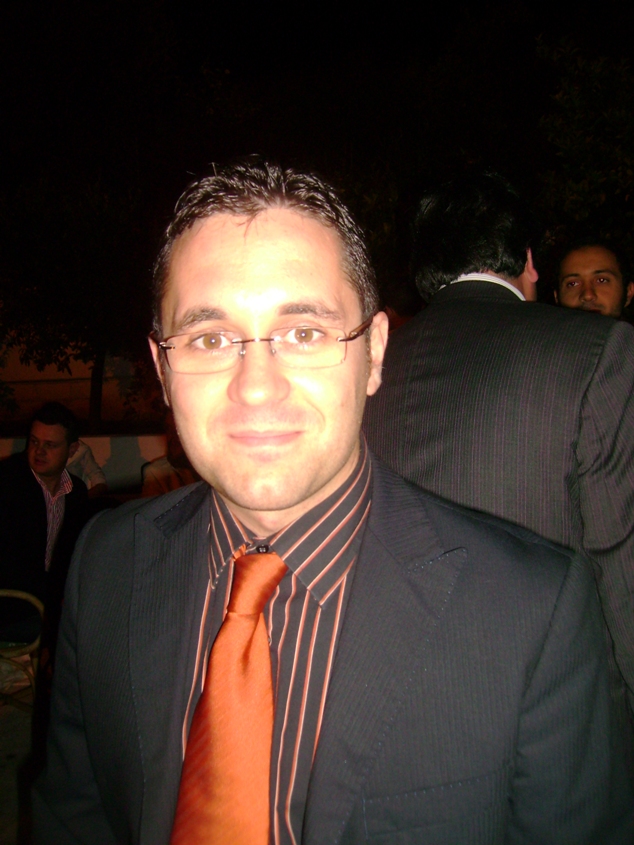 Francesco Longo was born in Crotone on February the 8
th
1979. He took his degree in Mechanical Engineering, summa cum Laude, in October 2002 from the University of Calabria. He received his Ph.D. in Mechanical Engineering from the Department of Mechanical Engineering at University of Calabria in January 2006. He is currently researcher in the same Department.
His research interests include Modeling & Simulation for production systems design and supply chain management. In these areas specific subjects regard:


- Supply chain security. The attention is focalized on developing integrated decision support system for the supply chain security. Several studies has been carried out in the field of marine terminal security and containers inspection procedures.

- The inventory management problem along the supply chain: definition and constrained comparison of different inventory control policies by using a multi-measure based approach;
-
Simulation tools for training procedures in complex environment (also by using 3D real time simulation).


He is Responsible of the Modeling & Simulation Center – Laboratory of Enterprise Solutions (
MSC-LES
), a laboratory operating in the Mechanical Department of University of Calabria.

He has published more than 70 scientific papers

on international conferences and journals participating as chairman and speaker to different international conferences.
Federico Tarone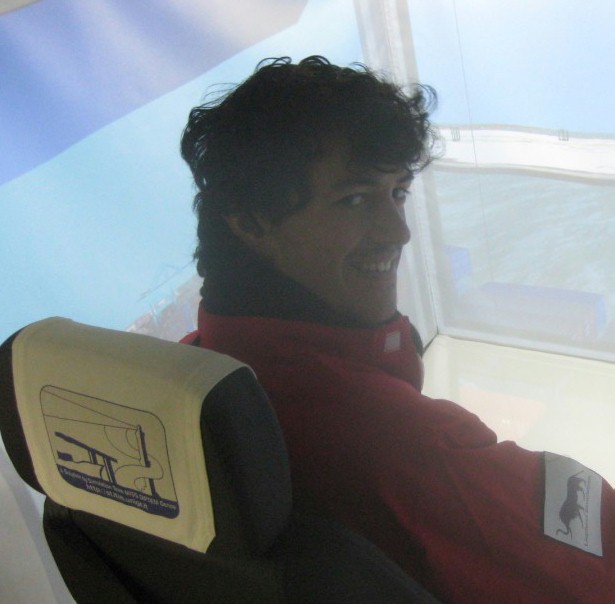 He received his degree in Engineering from Genoa University completing a Thesis on Modelling Green Logistics; he was part of an intensive Program for Logistics and Transportation sponsored by a network of University and organized in Catania; he attended as speaker to Conferences on Modelling & Simulation; Tarone has experience in Virtual Simulation applied to Ports and Logistics; currently h

e is an active member of the Simulation Team working in DIPTEM.
Stefano Saetta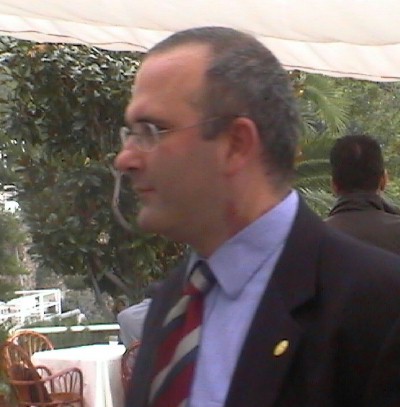 Stefano Saetta is Professor at Perugia University in Italy; his activity is devoted both to traditional Plant Engineering and Logistics and Manufacturing; he is active in cooperating with Small Medium Size Enterprises in the Umbria Area as well as in governamental and European Community.
He is the promoter of LESNEX (Lean Simulation Network of Excellence) initiative and the Chair of the International Workshop LESNEX (Summer Computer Simulation Conference in Montreal 2003 and in San Jose' 2004).
He is currently founder and Director of the Perugia Center of MISS; currently he serves as ViceDirector of MISS International.
Email This e-mail address is being protected from spambots. You need JavaScript enabled to view it
Gerson Cunha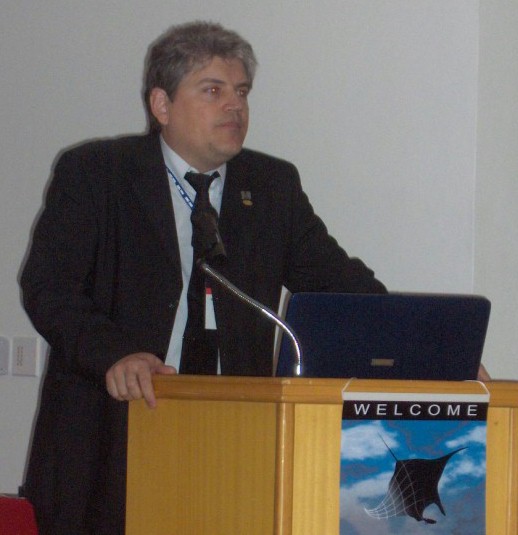 He is Director of GRvA in LAMCE COPPE UFRJ; he served as General and Program Chair of International Events on M&S and he is Project Manager of many projects in Virtual Simulation
Marcus Gandier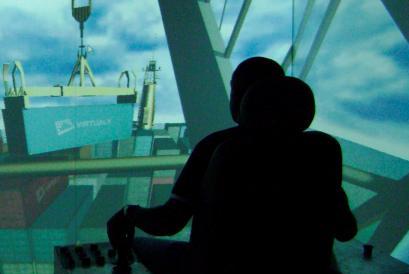 Marcus Gandier is Marketing Director of Virtualy and he have long experience in Training Center of Varig Airlines.
Lorenzo Tiacci

He is a Researcher in MISS Perugia working on M&S application in Industrial Engineering
Andrea Rizzoli

1993 - PhD in Control Engineering and Computer Science (Dottorato di ricerca in Ingegneria Informatica ed Automatica - V ciclo), Politecnico di Milano, Italy.
1989 - "Laurea" Degree in Electronic Engineering, Politecnico di Milano, Italy.
 
Miquel Angel Piera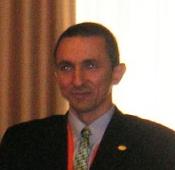 Miquel Angel Piera is director

of Barcelona MISS Center and Professor in UAB
Enrico Bocca
He achieved the Logistics and Production Engineering degree in 1999 with a thesis on "Automated Reorder System in Supermarket Chains", summa cum laude.
During 2000-2001 he was involved in Customer Satisfaction analysis for Retail Business Sector.
He completed during 2003 the thesis in Management Engineering working on "Innovative Technology Management in Retail Sector", summa cum laude.
During 2003 June-July he participated to IEPAL experienca coordinating an International Team of Engineering and MBA Students (from France, USA, Turkey) working in a Prefeasibility study related to People Counting in Shopping Centers; this initiative was sponsored by FIPSE US Dept.of Education, DGEAC EC, LSC.
September-December 2003 he worked as consultant on different initiatives: Business Plans related to R&D Projects; Logistics and Project Management for CFLI.
He worked on a joint project DIPTEM/NASA in Kennedy Space Center for Modelling Test Lab Crane Operations, the demonstrator was presented in I/ITSEC2005 Orlando. He worked as researcher in Simulation Team of DIPTEM with special attention to Logistics in Retail Business. Currently he is charge as Responsible of M&D R&D in MAST.
Luiz Landau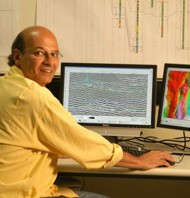 He is Director of LAMCE in COPPE University of Rio de Janeiro
Norbert Gianbiasi
He is full Professor in University of Aix-Marseille and he has been Responsible for major research projects in M&S; his interests include DEVS and he introduced new concepts in this areas such as G-DEVS and G-DEVS/HLA; he was founder and served as first Director of LSIS in Marseille and he is an active member of the Simulation Team Marseille.
Gregory Zacharewicz
is Professor in Bordeaux 1 University (IUT MP). His research interests include Discrete Event Modelling (e.g. DEVS, G-DEVS), Distributed Simulation, Distributed Synchronization Algorithms, HLA, FEDEP, MDA, Short lived Ontologies, ERP, BPMN, and Workflow. He recently focused on Enterprise Modelling and Interoperability. He has published more than 30 papers in Conference and International Journals. He is Reviewer in Conferences (Spring, Summer SCS, WinterSim.) and SCS Simulation journals. He is involved in several French, European andTransatlantic projects.



Paolo Fadda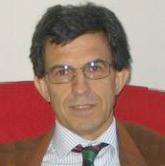 He is President of Cagliari Port Authority and Director of CentralLabs (formely CCSTra); he is full Professor in Transportation in Cagliari University
Diego Corona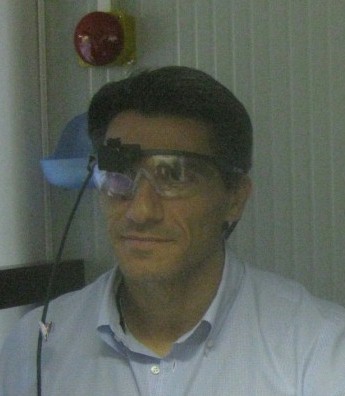 He is an active member of the Simulation Team in Cagliari working on ST_PT1 and ST_RS1 Virtual Simulation Projects; he have expertise in integrating Biomedical Devices with Interoperable Simulation
Luca Fioravanti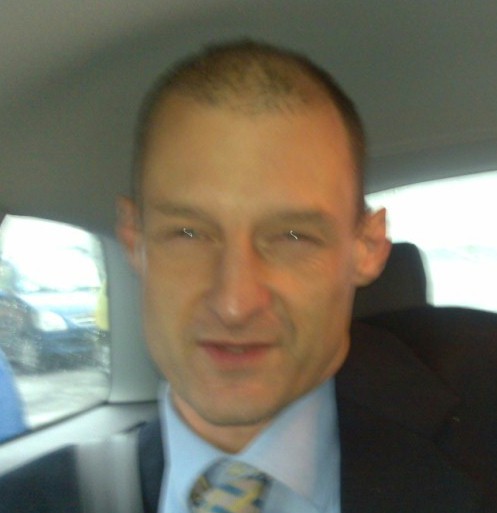 He is a Mechanical Engineer with long experience in Industrial Engineering and Automated Lines; he worked in major companies in Bottling Machine and Production Lines (i.e. SASIB) and in Packaging (i.e. Tetrapak); he worked sinse beginning '90 on Modelling and Simulation developing models and tools; in early third Millenium he setup his own company developing a new generation of Virtual Operators as support for Technical Office, Design Integration and Office Automation working in Mechanical Design, Commercial office and Retail (i.e. COOP). He currently leads a new company in Web Applications integrating M&S, Augmented Reality applied to Project Management, Operations and Manufacturing.
Luca Maria Gambardella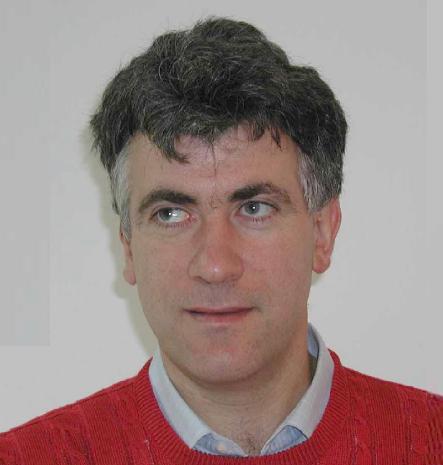 He is director in IDSIA (Institute for Artificial Intelligence R&D) in Lugano, Professor in Lugano University. He developed innovative methodologies such as Ant Optimization.